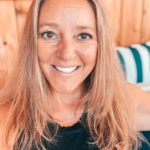 It isn't a secret for those of you who have been following me on Instagram and Facebook – I LOVE anything to do with holistic health. It is my passion and it drives me. I love food. I love cooking. I love to see what foods can do for the body; see what various supplements can make us feel super-powered; see what meditation can do for the mind; see what practices make me the best I can be. I love this world. Holistic health is where it's at – it's my life now and my future.
In the world of nutrition, there are three main designations and there is some crossover amongst them. I will do my best to provide you with factual information with as little bias as possible. I happen to know the most about Holistic Nutritionists, seeing as that is what I am in, but have done some research on the other designations as well.
Registered Holistic Nutritionist (RHN) or Certified Holistic Nutritional Consultants (CHNC)
– RHNs do not cure, diagnose or heal disease, rather, they can work alongside other practitioners (like Naturopath Doctors) or independently to create wellness programs customized to clients' individual needs using whole, organic, nutrient-dense foods, therapeutic-grade supplements and lifestyle modifications.
– Three major schools in Canada are accredited Diploma programs – Institute for Holistic Nutrition (IHN), Canadian School of Natural Nutrition (CSNN) and Edison Institute of Nutrition. All schools offer courses in chemistry, biology, pathology, symptomatology, etc. for a total of at least 19 courses. All schools offer a strong practical, clinical and scientific approach to holistic health. In the practical portion of the diploma program, you must work in a holistic health environment for a specific number of hours, or complete real life case studies.
– Focus of a RHN (different names depending on province and state) integrates environmental, spiritual, physical and emotional aspects of their client's life. The approach of a RHN is overall wellness and balance in life.
– RHNs follow a Code of Ethics and operate within their Scope of Practice.
– Practicing RHNs are encouraged to belong to an industry association such as the Canadian Association of Holistic Nutrition Professionals. There is one more industry association in Canada and others in the United States. These types of associations help professionals in this field keep abreast of new research in health through seminars, courses, etc. plus they set professional standards recognized by government and insurance companies, and hold members accountable to those standards.
Here are the recognized schools for Holistic Nutritionists in Canada and the United States:
https://www.nanp.org/holistic-nutrition-programs-list
Registered Dietitian or RD
– Bachelor's degree, science-based program
– Practical placement in a healthcare setting.
– The degree is typically a 4-year degree and 1-year practical placement – so can be a total of 4 or 5 years with studies and practical combined.
– RDs are licensed healthcare professionals trained to provide advice about nutrition, metabolism, diet and food. In Canada, they often refer to the Canada Food Guide, and are trained in Government industry, public heath and nutrition research. RDs often work in hospital/medical settings.
– Programs for RDs vary depending on the university.
– A RD is a regulated healthcare professional licensed to assess, diagnose, and treat nutritional problems.
Health Coach/Holistic Health Coach/Nutritional Health Coach
– There are numerous coaching programs out there, but I will focus on what I've learned about a main one out there.
– 6 month online program – work at your own pace
– Focus is on the coaching vs. nutritional educational, theoretical and scientific aspect of holistic health and nutrition.
– 4 segments of the online program include:
1) Basic nutritional concepts for a health coach (i.e. "Seven fool-proof ways to balance blood sugar"). Basic overview of popular touch points in the health industry. Materials, scripts, handouts, checklists, etc. are all done for you.
2) "Transformational coaching skills" i.e. how to turn no into a yes. Materials, scripts, handouts, checklists, etc. are all done for you.
3) "Personal growth". I.e. How to take control of your finances, etc. Materials, scripts, handouts, checklists, etc. are all done for you.
4) "Proven marketing and business" strategies. I.e. How to network to get clients. Materials, scripts, handouts, checklists, etc. are all done for you.
Why did I choose the route I did? I chose it because its main principles and teachings are aligned with my own belief system. Regular Dietitian degrees typically follow more a conventional medical curriculum, and are associated with larger conventional medical organizations. There are definitely exceptions to this, and many Dietitians have gone a more natural and holistic route, and educated at universities such as Baylor in the US whereby they take on a more holistic approach.
As in a Health Coach, this simply wasn't for me. I craved a deeper, more thorough, and scientific education of holistic heath and nutrition. I believe a Health Coach is great for those who need different techniques to live a healthy life, but for deeper issues, or for deeper work on rebalancing the body systems or when incorporating nutraceuticals (therapeutic-grade supplements), a RD or RHN would be your better option.
My goal is to motivate others through my passion for this life. I educate others on what I've learned, and what I continue to learn.
This should clear up some possible confusion on these professions from my own perspective, and illustrate why I chose the route of Registered Holistic Nutritionist. This should also help you make a sound decision on who to see when you need guidance in nutrition, diet and wellness. I believe that each profession has a place in this world of health and wellness and nutrition – you should be informed to choose the right one for you.